Maintenance & Security is a topic of interest that concerns all kinds of industries. Military, real estate (and PropTech*), Medicine and hospitality – just to name a few. A good example for maintenance use cases is the real estate industry, e.g. office buildings and public institutions. Facility and property managers of these objects need to ensure the proper functioning of the equipment and community areas on site. Due to the development of new HW devices, the monitoring of these areas is becoming more and more common. 
*PropTech – also known as RE Tech (real estate) is defined as "the digital transformation of the real estate industry". Companies that are active in this area and drive the digital transformation in this area are often referred to as "PropTech companies".
Source: Wikipedia
Maintenance & Security matters are becoming more and more important – for two reasons. Due to current market situations – meaning rising prices (inflation) and new supply chain challenges (driven by the pandemic years  2019 – 2022) – property managers and companies seek to keep their assets in good working condition and keep their assets.
Another reason is user experience and customer satisfaction. Hardware that impacts positively the user experience and customer satisfaction is currently in high demand.
We at SEZO are catering to these new trends by offering IoT devices that help detect water leakage in real time (see SEZO WL) and a device that helps to avoid collisions of expensive military equipment (see SEZO DS). 
As a team of experienced IoT experts in Gdynia, Poland, we develop IoT products based on technologies like LoRA, LoRaWan, and LTE-M. All our devices are EMC tested and developed in our ELAB (EMC Lab Space) in Gdynia.
Take a sneak peek "behind the scenes" on Google Maps.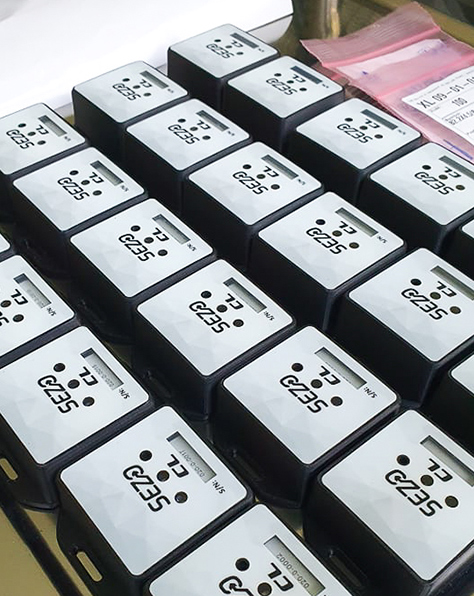 What parameters do we measure?
Depending on the use cases and client needs, we can measure a whole set of parameters. Parameters that are particularly interesting in the context of Maintenance and Security are:
Water leakage or condensation, detection zones & distances, light level, temperature and humidity.
What features do we offer?
Our IoT Hardware products are often battery powered, based on LoRaWan technology and include the possibility of platform integration. Lets take SEZO WL as an example: the device is integrated with the Orange Live Objects platform, which allows easy access to the data collected by the device. It is also possible to connect SEZO WL to another existing platform used by your company. 
If you need specific features, you can get in touch with one of our HW engineers and see if we have a solution for the challenge that you are currently facing.
SEZO IoT PRODUCTS
in the category "Maintanence & security"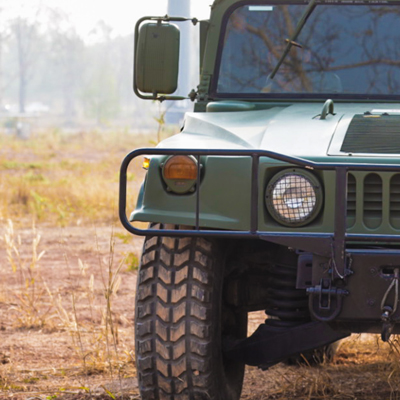 Proactive avoidance of collisions
The military needs devices that comply with military EMC standards, mechanical & environmental standards. This is a prerequisite.  With SEZO DS we have an IoT device in our portfolio that is highly durable, resistant to dirt and extreme environmental conditions (temperatures from -30 °C ÷ +60 °C). The device is basically a reversing sensor developed for military purposes – it is used on military vehicles. It helps to avoid human and material damage.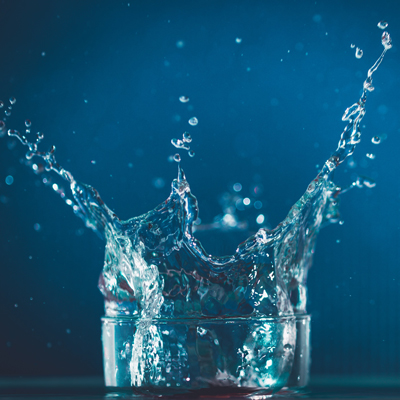 Preventing water damage is critical to ensure optimal conditions for storage. It is especially important in the case of FMCG (Fast Moving Consumer Goods) such as packaged foods, pharmaceuticals or toiletries, where the right level of humidity needs to be ensured. Facility managers prefer SEZO WL and its features because of the seamless installation process. Thanks to the fact that the device is compact and battery-powered, all that needs to be done is to mount it (by "mount" we mean gluing or screwing it on) in a place where you want to monitor any possible water leakage, install the sensors (the stripes), and the device is ready for operation. SEZO WL is capable of sending data via LoRaWAN networking technology.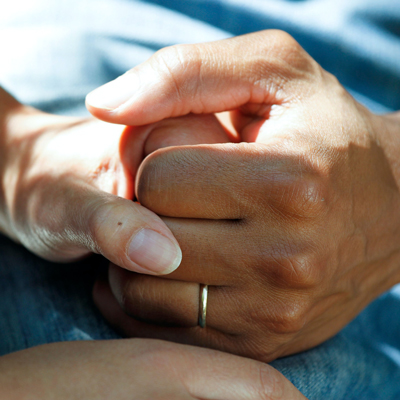 Managers of care facilities (hospitals, nursing homes, retirement homes) want to provide safe and comfortable conditions for their residents. They often prefer a compact and reliable device. With SEZO BL we have designed an IoT device that measures not only environmental parameters such as temperature, humidity and light levels – but also has a simple alarm function. SEZO BL helps to create optimal living conditions for the residents. The device allows for lighting control – e.g. automatic switching of light in a corridor when the light level falls below a defined threshold. SEZO BL is also equipped with three alarm buttons – a red one on the front of the unit and a black one on a cable, which allow the elderly or sick person to call for help, and a green one on the side, enabling the user to cancel the alarm. The device is small and has a battery supply so it can always be within reach of the person in need. The device can be integrated with the Orange Live Objects platform.
Book now a free consultation
call
LTE-M is a low-power long-range network designed specifically for IoT devices for direct connection to 4G networks. It supports high-speed data transfer enabling real time communication – thus enabling monitoring of resources.
It allows the devices to use unlicensed ISM band – which means no subscription fees are required. The devices using LoRaWAN send data either after being triggered by an event (e.g. movement, switching on the light) or based on a fixed schedule (e.g. every 15 minutes).
Copyright © 2023 SEZO Sp. z o.o.