SEZO DM
Directional distance measurement sensor
SEZO DM is a compact sensor for distance measurements, in horizontal or vertical planes, in an outdoor environment. It allows for cyclical examination of the observed object or plane and data transmission to the user's server. The device sends data over LTE-M networks.
DISTANCE / FILL MEASUREMENT
SEZO DM provides distance information, which allows it to be used to observe surfaces of, for example, water or sewage, movable property or other infrastructure elements. Optionally, the device takes a distance measurement, compares the result to the set minimum and maximum thresholds, and then sends them further to the operator's server. In this way, the sensor supports the operation of infrastructure, such as municipal, industrial, retention, etc. SEZO DM has a wide range of possibilities to extend the range of measurements.
LTE-M TECHNOLOGY
LTE-M is a low-power, long-range network specifically designed for IoT devices to connect directly to 4G networks. It supports high data transfer rates, enabling real-time communication – which is conducive to asset monitoring.
PLATFORM INTEGRATION
SEZO DM is integrated with the Orange Live Objects platform, which facilitates the viewing and analysis of the data collected by the device through easy USB configuration or pre-configuration of the device according to customer requirements. It is also possible to connect the device to a pre-existing platform used by your company, by easily setting up a web server, e.g. The Things Stack, Chirpstack. The decoder is available for download on the SEZO github.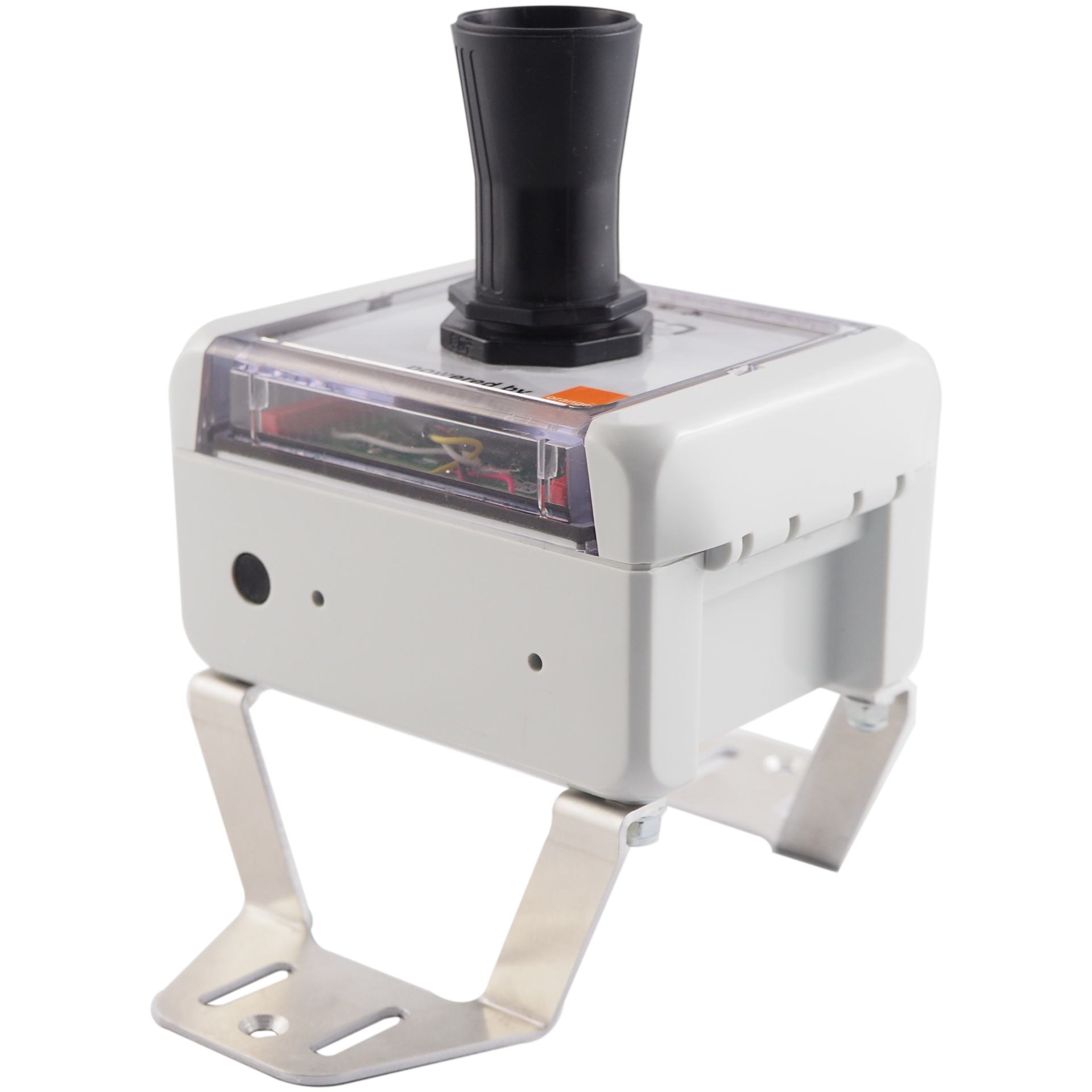 SEZO DM

monitors the distance to solid, liquid and loose materials.

 

It can also be optionally equipped with environmental parameters such as temperature, humidity, atmospheric pressure and light intensity.
An optional built-in accelerometer with a GPS module can alert about unauthorized disassembly and location of the device.
SEZO DM sends data at user-defined intervals. The configuration of the device is carried out using the wireless OTA (over the air) method. Optionally, SEZO DM can have the option of setting MIN and MAX levels, which define the boundary conditions of interest to the user.
The SEZO DM device uses LTE-M technology and has a nanoSIM slot.
The SEZO DM device is battery-powered, which allows for convenient use. Batteries allow up to 5 years of continuous operation with a measurement interval of 12 hours or, for example, 2 years with a measurement interval of 1 hour.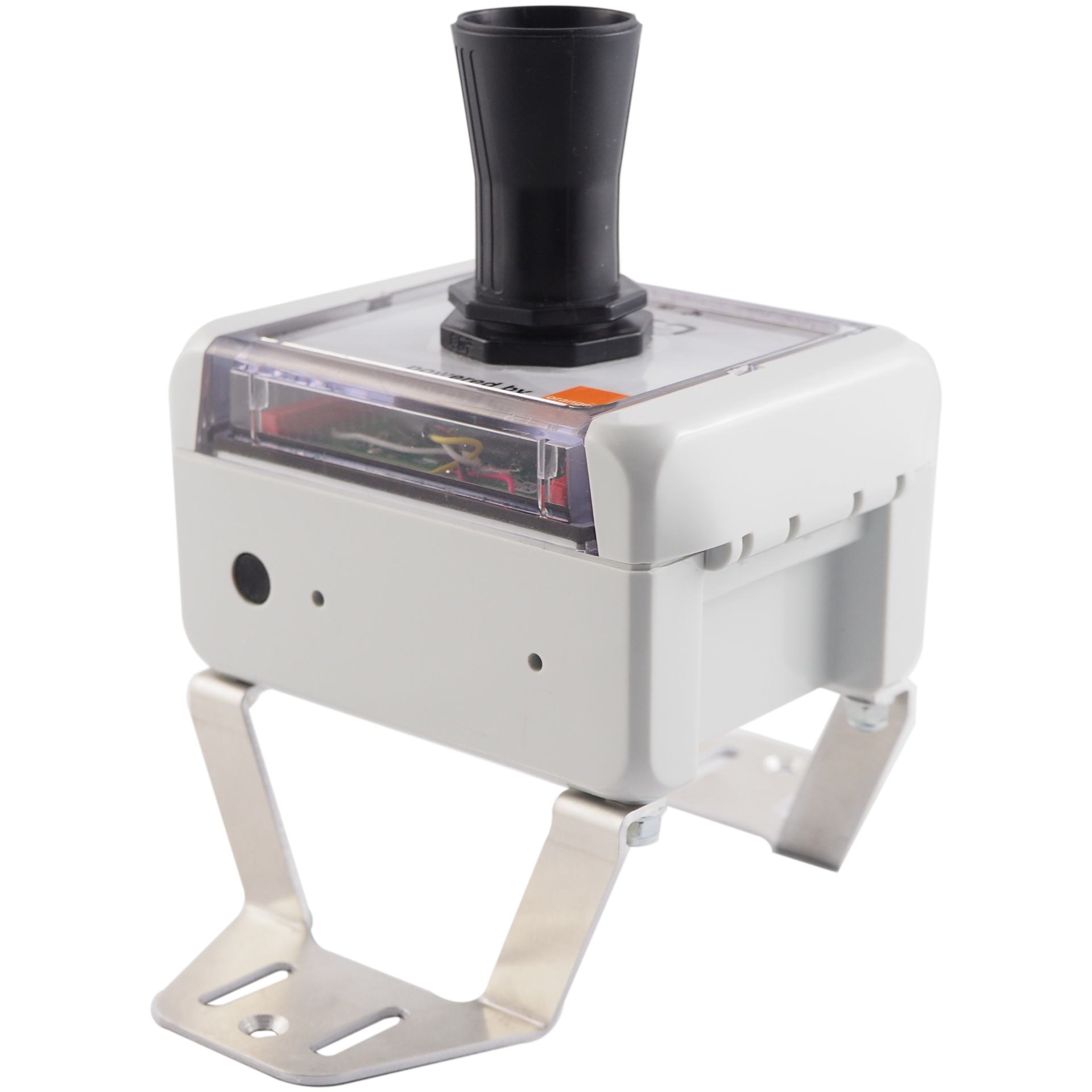 Get in touch with us to create a personalised system tailored to your needs. We will be happy to provide support starting with the concept phase and ending with the implementation of your system.
MEASURING DISTANCE TO OBJECTS

SEZO DM increases the efficiency of using parking spaces.
Maintenance workers can use the sensor to monitor key parking spaces or other spaces that require occupancy or presence control for longer periods of time. Acquiring data on the long-term occupation of a selected space allows for remote management and reaction even when dedicated parking or notification systems have not been implemented. The seven-meter detection range of SEZO DM enables its installation both on walls and poles, as well as overhead in industrial buildings.
The device can send data to the Orange Live Objects platform via LoRaWAN.
SEZO DM enables remote monitoring of drainage and retention systems.
Operators of water infrastructure – wells, underground retention reservoirs, and open watercourses – can use SEZO DM as a permanent water level monitoring device. Its use can also be intermittent, when there is a risk to the infrastructure and local residents. The built-in GPS module allows the device to be accurately located in the field, and the battery allows for long, maintenance-free use.
If only the minimum and maximum states of the water table are important, then, optionally, the sensor can be programmed to notify only about these events, which further extends its battery life.
SEZO DM facilitates the management of storage space in silos and other indoor material warehouses.
Users of storage infrastructure require reliable information as to the available capacity of their tanks. Thanks to its vertical and horizontal measurement capabilities, the SEZO DM sensor is able to provide information about the filling of loose materials such as fertilizers or grains, in storage rooms and outside.
The IP67-rated housing ensures that the electronics are safe in demanding air conditions and are protected against moisture and dust.
Measuring ranges and accuracies
Measuring range: 28 cm to 750 cm

Dead zone: 28 cm
Measuring angle: 55°
Resolution: 1mm
Response time: 100ms
Operating temperature: -15°C to 60°C
Storage temperature: -25°C to 80°C
LTE-M; microSIM slot (optional MFF2 embedded SIM)
Radio frequency and power
LTE-M band, maximum 21 dBm
Data transmission interval
Default 24h or triggered by an event (configurable OTA)
2x6000mAh batteries (2x ER26500M Fanso 3.6V Size C)
IP67, polycarbonate, mounting elements for mounting with wall plugs on flat surfaces or metal bands on poles
334g body, 380g body with mounting brackets
Body: 110x95x60mm
Body with mounting brackets: 110x95x105mm
Contact us to create a system tailored to your requirements. We will be happy to provide support from the concept phase to the implementation of your system.
Our engineers are experienced in solving EMC problems - you can be sure that the tested device is EMC compliant.
aleja Zwycięstwa 96/98
81-451 Gdynia, Poland
Copyright © 2023 SEZO Sp. z o.o.