"Universal device for air quality and environmental parameters measurement."
The goal of the project was to create an universal telemetric device – SEZO A1M. The device is capable of measuring air quality and various other environmental parameters. SEZO A1M is as ready-to-implement, Plug-and-Play device (meaning he user does not have to manually install drivers etc.). The device will have integrated LTE-M communication protocol and will be compatible with the LiveObjects data presentation platform.
Measured parameters: 
➤ PM (particulate matter, also called particle pollution)
➤ temperature, humidity
➤ atmospheric pressure
➤ luminosity
➤ noise
➤ acceleration
➤ magnetic field
➤ motion
Planned effect: Implementation of the RnD findings into the enterprise's activities.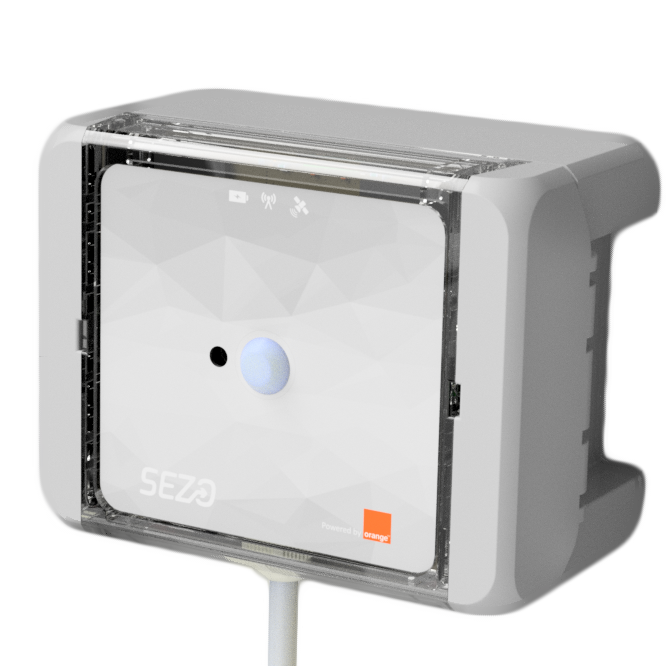 SEZO AM is a compact sensor device, measuring environmental parameters, luminosity, noise level and air quality, with a built-in accelerometer, magnetometer and motion detection.
This handy device is suitable both for indoor and outdoor environment monitoring.
Contact us to create a system tailored to your requirements. We will be happy to provide support from the concept phase to the implementation of your system.
Our engineers are experienced in solving EMC problems - you can be sure that the tested device is EMC compliant.
aleja Zwycięstwa 96/98
81-451 Gdynia, Poland
Copyright © 2023 SEZO Sp. z o.o.