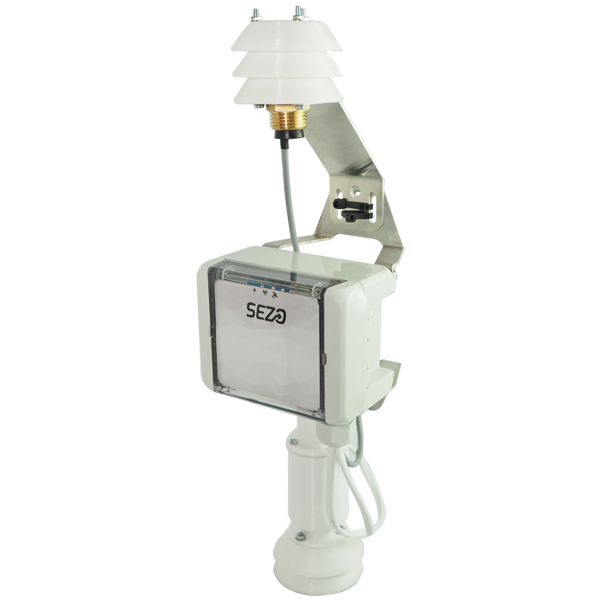 SEZO PL
Monitoring Outdoor Air Quality
SEZO PL is a compact sensor, measuring outdoor air quality (PM), temperature, humidity and air pressure. This handy device is suitable for outdoor environment monitoring in a wide range of environmental conditions, especially at low temperatures.
The new generation of SEZO products for air quality measurement is a guarantee of greater accuracy of measurements, as well as a greater temperature range of work with the highest, undisturbed precision. In SEZO PL, we installed the heat sensor outside, thanks to which we are able to achieve higher accuracy of both temperature and air humidity measurements. Thanks to the conditioning track that we used in the device it has highly precise PM measurement despite air humidity that can affect measurements.

MEASURING AIR QUALITY
SEZO PL provides information on outdoor air quality by measuring the levels of PM1, PM2.5 and PM10, which are very harmful to human health and life. The device thus provides information on whether it is safe to be outside.
LORAWAN TECHNOLOGY
It allows the devices to use an unlicensed ISM band – which means no subscription fees are required. The devices using LoRaWAN send data either after being triggered by an event (e.g. movement, switching on the light) or based on a fixed schedule (e.g. every 15 minutes).
PLATFORM INTEGRATION
It enables easy USB configuration or device preconfiguration according to customer requirements. It is also possible to connect the device to another, already existing platform that your company uses, thanks to the possibility of easily establishing a network server, such as The Things Stack, Chirpstack. The decoder is available for download on the SEZO Github repo.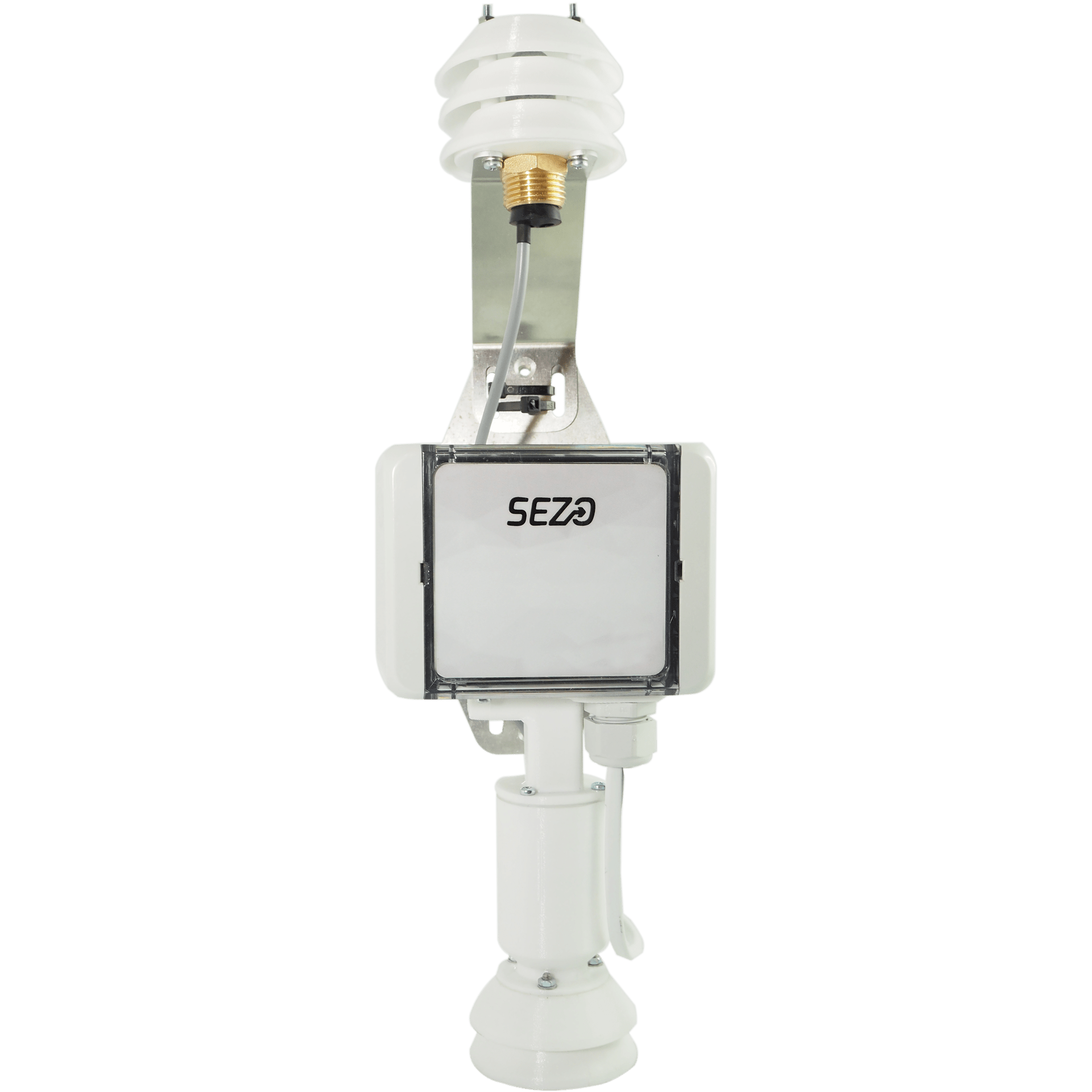 When designing SEZO PL (derived from SEZO AL), we used the knowledge gained during the construction of its predecessor. Thanks to this, we were able to reduce the number of sensors in it – this allows us to focus on the basic parameters and achieve more precise measurements. It is possible even at high humidity (above 95%) and low temperature (up to -30 degrees Celsius).
SEZO PL monitors environmental parameters such as temperature, air pollution (PM), humidity, atmospheric pressure.
SEZO PL transmits data at the time of an event or in user-defined intervals. Configuration is via USB.
SEZO PL can be used both indoors and outdoors – it operates without any interference at temperatures ranging from -30 to +60°C.
LoRaWAN technology enables long-distance data transmission – the distance between the device and the gateway can be up to 10 km.
SEZO PL is powered by 230V, so it can be connected to a standard electrical outlet.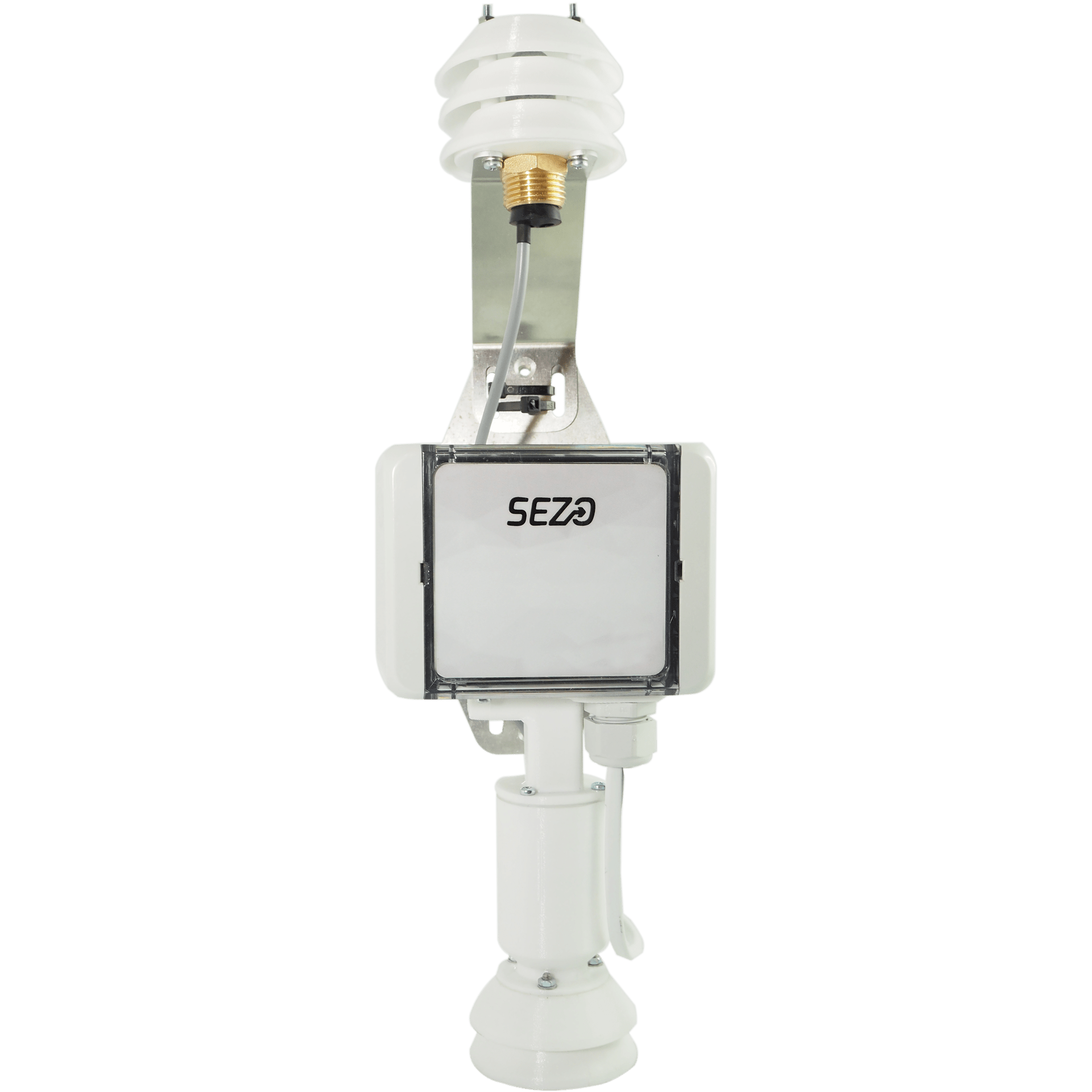 Get in touch with us to create a personalised system tailored to your needs. We will be happy to provide support starting with the concept phase and ending with the implementation of your system.

SEZO PL makes schools a safer place for children and staff.
School management levarages SEZO PL to detect and prevent exposure to floating dust on school yards and parking lots and therefore make schools a safer place for both, children and staff.
SEZO PL measures particulate matter such as PM1, PM2.5, and PM10.
The device is powered via a AC 230V power supply, and can therefore be used conveniently in various locations with a standard power socket.
INDUSTRIAL PRODUCTION SITES

SEZO PL enhances security processes at industrial manufacturing sites.
Industrial producers have additional health and safety conditions in the workplace. Thanks to constant air measurements, SEZO PL allows you to reduce the risk of unconsciously worse working conditions and, in the long run, occupational diseases.
The device pulls data from the environment like dust levels (PM1, PM2.5, PM10). SEZO PL device is powered by 230V AC.
SEZO PL
a new form of our best devices
We listen to the needs of our clients
The new SEZO devices are proof that we listen to the needs of our customers – they inspired us to create the SEZO PL model as a device for precise measurements in very low temperatures, to be applied in a country where temperatures drop even below -30 degrees Celsius – precisely in those conditions our product prooves its worth.
It is thanks to the new design that SEZO devices can take measurements in places where there is high humidity and where the temperature drops significantly.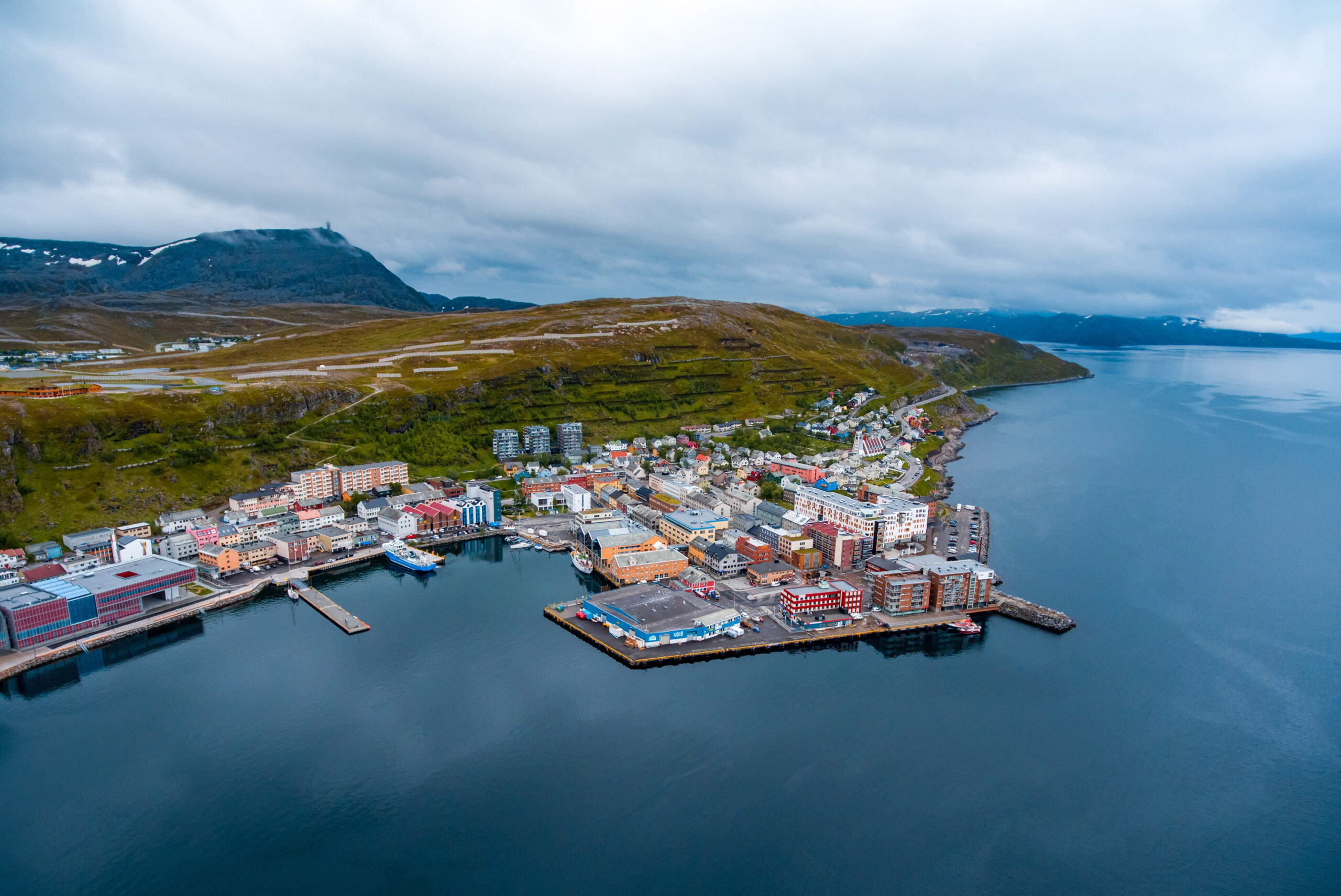 Where can SEZO PL be used?
industrial sites
Smart City projects
winter resorts
coastal zones
places with high humidity, where precision of air quality measurement is important.
Do you want to share information about SEZO PL with your company's CTO?
Send a link to this page or share the PDF brochure – download it below
Particulate matter concentration, temperature, humidity, atmospheric pressure
Measurement range and accuracy
PM: 0 ÷ 500 µg/m3, ±10 µg/m3 @<100 µg/m3

Temperature: -30 ÷ 60°C, typ. ±0.1°C, max ±0.6°C
Humidity: 0 ÷ 100%, typ. ±1.5%, max. ±5% @25°C
Air pressure: 300 ÷ 1100 hPa, typ ±1 hPa max ±3 hPa
LoRaWAN v1.0.3, Class C device
Frequency and transmission power
Data transmission interval
Default 15 minutes (configurable) or event-triggered
internal power supply, 100-240V 50Hz max. 1W, Type C European plug
IP55, polycarbonate, four mounting holes for screws and other assembly elements enabling mounting by means of dowels with screws on flat surfaces or steel band clamps on poles
110 x 105 x 360 mm (L x W x H)
Contact us to create a system tailored to your requirements. We will be happy to provide support from the concept phase to the implementation of your system.
Our engineers are experienced in solving EMC problems - you can be sure that the tested device is EMC compliant.
aleja Zwycięstwa 96/98
81-451 Gdynia, Poland
Copyright © 2023 SEZO Sp. z o.o.